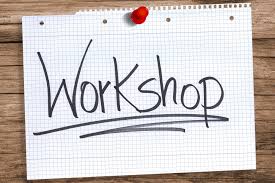 If you are a senior applying to a private college this fall, here is a chance to get your Common Application essay done!
Workshops are the perfect choice for high school and transfer students who are looking for an affordable alternative to private college essay tutoring or for those who would rather work in a group, instead of one-on-one.
Each summer and fall, I partner with a variety of city recreation and community services departments to provide morning and evening workshop choices.  Registration is available to residents through the host city and, in some cases, to students outside the area through a co-sponsoring city. (If you experience trouble registering online, contact me or the city for help.)
New for fall, sophomores and juniors are also invited to register.  Younger students need practice when it comes to writing stories about themselves.  More importantly, they need to see how the best stories are born from meaningful experiences.  My hope is that younger students will leave this class with a plan for getting more involved in school and extracurricular activities–the ultimate path to rich and rewarding experiences!
Here what's coming up for fall:
Monday Evenings, 6 to 8 p.m. (October 2 to 23)
Cypress Community Center, 5700 Orange Avenue, Cypress
Register through City of Cypress or City of Long Beach
Tuesday Evenings, 6 to 8 p.m. (October 3 to 24)
Los Alamitos Community Center, 10911 Oak Street, Los Alamitos
Register through the City of Los Alamitos & the City of Seal Beach
Coming in March!
Resume Writing for High School & College Students