Staying up to date on the latest trends in college admissions is an important part of my job. Through conferences, industry groups, and news feeds, I constantly gain new insights from experts in the field, including admissions officers and college counselors across the country.
The Inside Scoop on Activities
A recent favorite comes from Tulane University.   This Will Look Great on my Application, Right? by Jeff Schiffman, Director of Admissions at Tulane, is a breath of fresh air!  I refer to this article often when speaking with student groups and parents because his wonderful advice applies to students everywhere, not just those applying to Tulane.
Mr. Schiffman reminds us that he is not looking for well-rounded students. He is looking to build a well-rounded class of students. Bottom line, admissions officers don't want a laundry list of activities, and it's okay to be doing an activity "just because."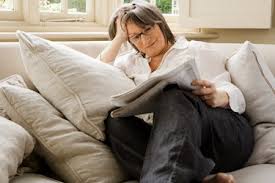 A Great Read for Students…and their Parents!
If you are a parent, this article will ease your mind about the college admissions process.  If you are a student, this article will help you make thoughtful choices regarding extra curriculars and your high school experience in general.
I guarantee you'll be breathing a sigh of relief when you are done reading.  Enjoy!